Documentary Films by Joel Zemel
For eleven years I was very much involved with 16mm filmmaking on many different levels. During that time I worked on numerous projects for other people. I did some editing, sound recording, music composition, camera work and title work on the Oxberry Animation Machine. I also managed to produce, direct, edit and compose music tracks to two 16 mm film documentaries of my own. I am proud of these films.

Much time and effort on the part of myself and many others went in to making them happen.

There have been quite a few life changes in the intervening years. My friend and family doctor, Mendel Burnstein passed away in the late 1990s and I have since lost touch with Sonja Wood.

However, the films themselves still have a feeling of the present. So, I decided to devote a page of my web site to them.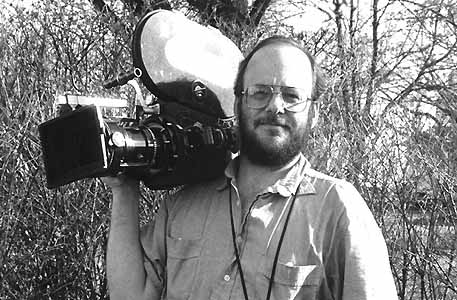 My Doctor's Family (©1993 Color - 27:15 min.)

A portrait of family and togetherness, the film explores dedication to work and reveals one man's perseverance despite the hardhip of a debilitating disease, Primary Lateral Sclerosis.

We follow Shirley and Mendel Burnstein through a typical few days in their busy routines. Shirley is Entertainment Director at Northwood Multi-Purpose Center and Mendel is a Family Practitioner who conducts sessions in hypnosis and provides counselling and therapy to his many patients.

Through interviews with Shirley, Mendel and their children, home movies and photographs, "My Doctor's Family" provides the audience with an upbeat view of a down-to-earth family.


Watch this film (parts 1 and 2) here or on YouTube.