Lately, I have made a concerted effort to keep political views off of my web pages. However, once in a while an irritating bit of information will come along to make me change my mind. This happens to be one of those times.
According to the
Chronicle Herald
(13 January edition), the Be Bold twitiots (the Greater Halifax Partnership et al) have apparently outdone themselves, via their backward groupthinking, by putting forth a plan to rev up the outgoing busses for all of the nay-sayers and negativity mongers in Halifax.
Oh, just a harmless joke, you say - really? Aside from not having the ability to discern the difference between criticism and negativity, these people don't even
have
a sense of humour. Rather, they believe in spouting forced, shallow mantras that foul the air and strain the patience.
The actual joke is that the Be Bolders see themselves as being a positive ball of energy. In reality, their simplistic rhetoric and an abundance of "rose-coloured glasses"-like yakking results in little or no action.
It is impossible to erase decades of xenophobia, racism, ageism, unemployment and decaying infrastructure (just to mention a few) by merely trying to coax people into a positive attitude or by touting pie-in-the-sky, crane-on every-corner boondoggles and taxidermy on buildings (what they refer to as "facading"). Their relentless blathering does not address, in any tangible way, the multitude of serious problems this city continually faces.
The Be Bolders emit a cult-like stink that is becoming hard to stomach - and now they are making front page news. This cancer has infiltrated city council to the point where they gave the go-ahead to the controversial Wellington Street development project; when everyone from the city planner, city staff and the majority of the residents of the surrounding area gave an emphatic and unified thumbs down to this misguided endeavour.
My advice to anyone with a brain: Ignore these rejects from
The Stepford Wives
while they are still in a relatively zygotic state, and keep the political wingnut faction out of public office with your votes! Meaningful changes to the status quo will require major adjustments that can only be achieved at grassroots levels.
Nothing of importance will ever emerge from boardroom committee meetings where the only agenda is to come up with a stupid, expensive, not to mention - uninspiring - slogan that has no substance whatsoever.
***
Read an article in the
National Post
, regarding the destruction of Ground Zero
and the the loss of the harbour view from Needham Hill. Janet Kitz and Joel Zemel are interviewed.
Listen to a
radio interview
with Joel Zemel and Rick Howe on News 95.7. (19 June 2014)
CTV Atlantic
interview
with Joel Zemel.
Global TV
interview
with Joel Zemel.
***
The 2014 Atlantic Book Awards
.
Read the complete winners list of the 2014 Atlantic Book Awards
.
The 2014 Atlantic Book Awards Festival poster
.
***
Visit
Joel Zemel's Jazz Guitar Information and Resources.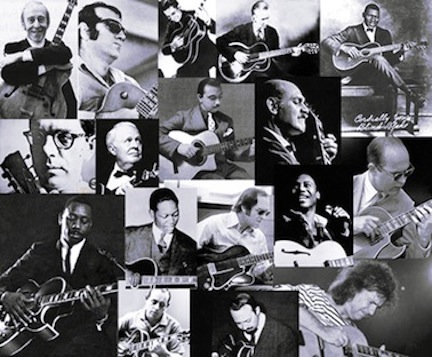 ***
All text and images Copyright © 1999 - 2015 SVP Productions.
All rights reserved.